Commercial (Upholstery & Awning)
For all your Commercial Upholstery needs!
Commercial upholstery takes up so many different areas such as these:
Colleges
Restaurants
Hotels
Churches
Theaters
Offices
Hospitals & Nursing Homes
Trucking Companies
Airplanes
Farm Machinery
Gym Equipment
Excavating Equipment
Salon & Barber Seating
Large / Custom Tents
And more ……………….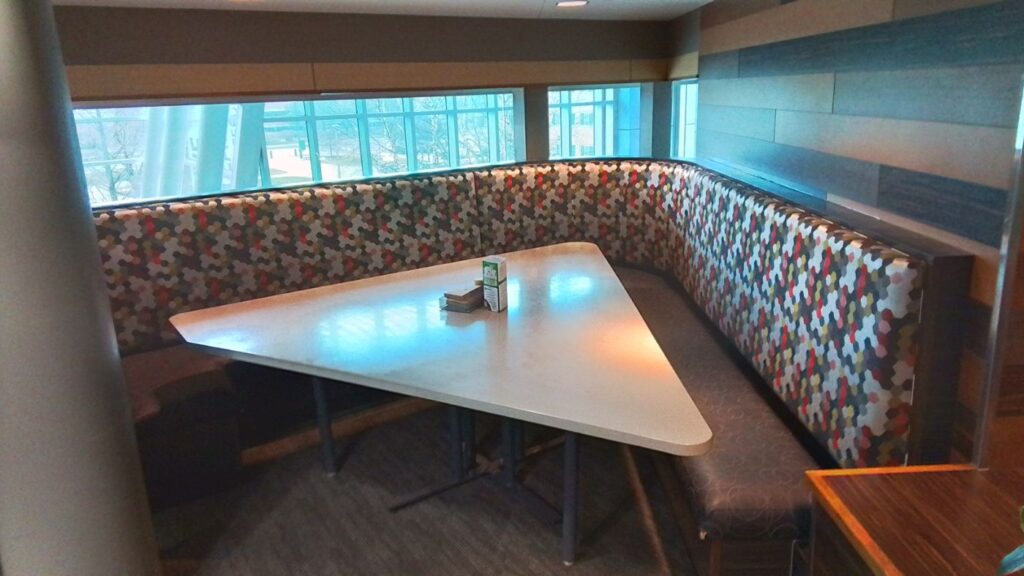 Commercial grade materials stand up a lot better than your usual residential fabrics because they have to.  The customers of a business/school tend to get in and out of the seats more often.  Which means the fabric has a greater chance of breaking down a lot faster.  Plus, these materials are fairly low cost because the customer usually doesn't need one or two yards, they need ten to a hundred yards.  Which makes the mills produce more of these fabrics in large quantities.  These can be used in residential homes, yet they don't usually have much of a pattern to them.  They are usually solid colors which makes them cheaper to produce.
We build your stationary awnings in our shop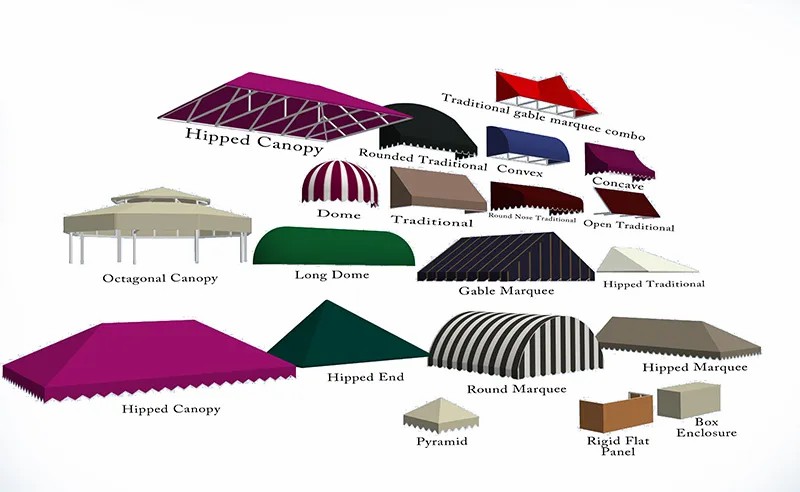 Awning construction of our awnings usually begins with a photograph and ends with a custom build awning for your home or business.
Each and every awning is custom-built utilizing aluminum and TIG welding.
We can give you a rendering of what the awning might look like before we make the awning.
The method utilized for each panel is stapling them.
The advantages of the stapling system far outweigh the conventional sewn or laced systems. This system and modern advances in fabrics have dramatically increased the life of awnings and canopies. This method keeps and makes easy additions, removals, and fixes much easier.
We carefully consider the concept that lays behind every awning, ensuring it will stand up to the task of looking good for years to come.
We'll Make the Concept a Reality!
The image to the left shows how our staple-in system works.  We use Aluminum staple in the tubing and then put the fabric in the channel of the tubing.  Then the Zip Strip is added afterward into the channel to keep the weather out of the channel.  Thus, preventing dry rot so the canvas will last longer on your awning.  Eventually, dry rot will happen (10-15 years if not longer) but it helps to keep the weather out.